Hi Everyone this is Prem, I have worked as Microsoft 365 support ambassador. In this blog I will share How to Change Display Name of User in Office 365.
We can change a user's display name from the office 365 admin center as well as from the PowerShell.
We will talk about how to change Display name using the Office 365 Admin center here.
How to change the Display Name of a user account in office 365:
Go to https://admin.microsoft.com > users >Active users: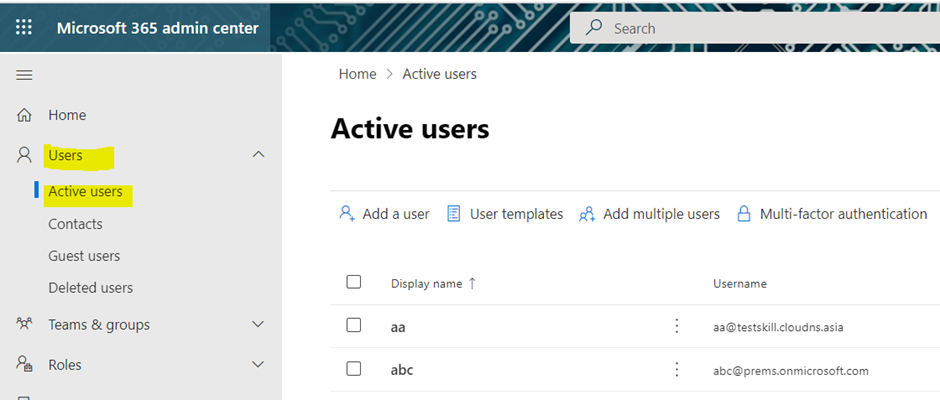 Look for the user whose Display name you are looking to change, under the Active users list and then click on their Display name, a window will open on the right: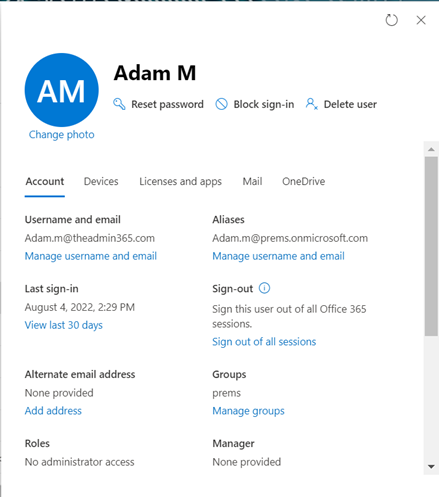 Scroll down on the window and look for Contact Information and click on Manage contact Information:
Under Display name window put in the required Display name for the user:
Once done hit Save changes.
The changes will be visible instantly on the admin center but will take time to replicate on all the other services of Microsoft 365:
In this way we can change the Display name of the user without using PowerShell in Office 365.
Date:17/08/2022
Author: Prem