Hello, myself Prem, in this blog I will share the steps on How to Reset MFA for a User account in Office 365.
We will see how to reset the current authentication method used by user. Once we reset the authentication method, it will ask the user to setup an authentication method again using the options/methods given to them to choose from.
Steps on How to Reset MFA for a User account:
We can reset the authentication method of the user from the MFA portal or from the Azure admin center, we will talk about each, one by one.
Steps to reset the MFA from the MFA portal:
Go to https://admin.microsoft.com and then click on Users tab > then click on Active users tab.
Then click on Multi-factor authentication option as seen in the above image.
If you are redirected to below page then click on Legacy per-user MFA link as shown:
Below is the page where you should see all the user and their respective MULTI-FACTOR AUTHENTICATION STATUS:
Direct URL for the above MFA page: https://account.activedirectory.windowsazure.com
If MULTI-FACTOR AUTHENTICATION STATUS is Enabled, it mean the MFA is turned on for the user but the user has not set up the authentication method yet.
If the status is Enforced, it mean the user has MFA turned on and the user has set up the authentication method.
Or if the status is Disabled, then it means that the MFA is not turned on, for that user.
To Reset MFA of the User, select the user from the list and on the right under quick steps, click on Manage user settings:
A new popup window will open, on that select the first option, Require selected users to provide contact methods again and click save:
Once you do the above, the user, when they sign in the next time, they will be asked to set up MFA for their account again.
Steps to reset the MFA from the Azure portal:
Azure portal now shows up as Identity under Admin centers list in https://admin.microsoft.com/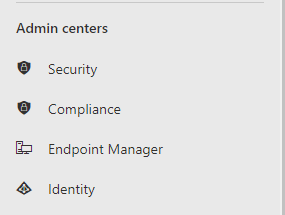 Click on Identity or use the Direct url: https://entra.microsoft.com/ it should open the portal below:
Click on Users tab on the left > then click on All users > and from the list of users click on the Display Name of the user of which you want to reset the MFA:
On the user details page, under Manage, click on Authentication methods tab:
Click on Require re-register multifactor authentication option on the top:
Once you click on that, you will get the message of its completion on the top right corner:
In this way, you can reset the mfa for a user account in office 365.
If you have any comments or any suggestions, please mention the same in the comment section below.
Date: 29/08/2023
Author: Prem
Tag: How to Reset MFA for a User account