In this blog we will see how to create a team in Microsoft Teams application.
Any user who has Microsoft teams license assigned to their account by the administrator, will be able to create a new Microsoft team from the Microsoft team application.
There is an option provided to Administrators where if they wants they can disable this option given to the users, that mean if the admin has turned it off for your account, you will not see the option to create a team.
Steps for How to create a team in Microsoft teams in Office 365:
Open your Microsoft teams application on your computer.
Once opened, if you are not signed in, please sign in with your office 365 account.
Once you are signed in, it should look like below (Personal chats will be different):
If you are not able to sign in to teams you can troubleshoot teams login issue.
Click on the Teams Tab on the left side:
It should show you the below options: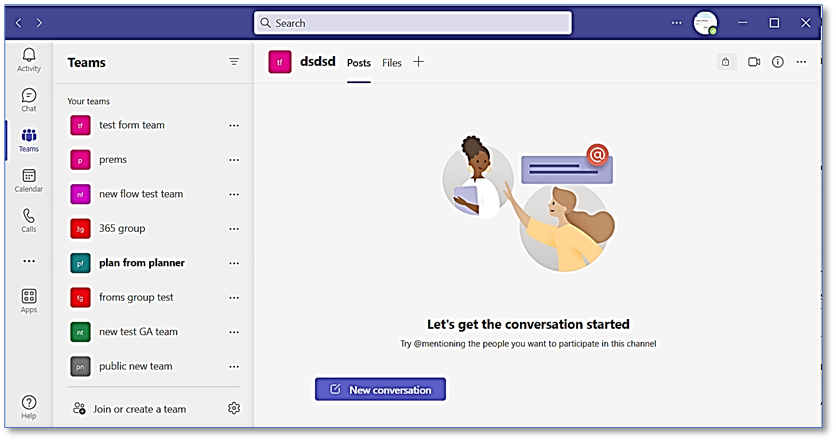 On the Teams tab you will see all the teams that you are member.
Click on Join or create a team option at the bottom left:
Move your mouse to the Create a team window:
It will then show you a Create team button: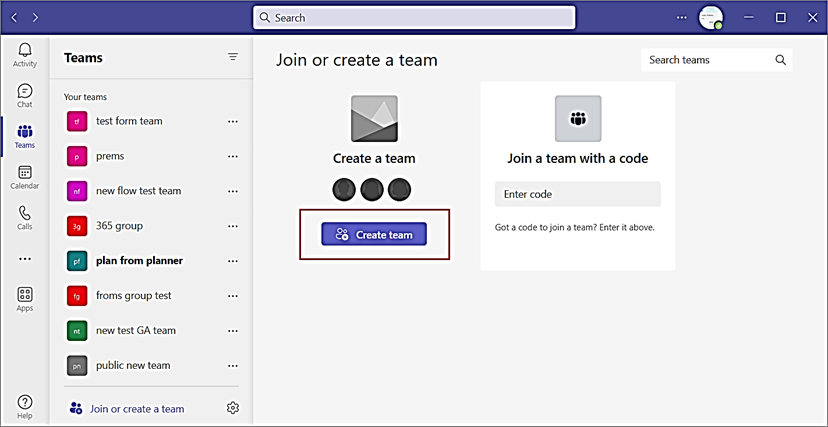 You get 2 options, Create a team from Scratch or Create a team from an existing Microsoft 365 group of which you are owner, If you are unsure, select From scratch:
Select the privacy of the team you are about to create from the below:
Give the Team a name and a Description and then click on Create:
It should create a team within a minute:
On this page it will ask you if you want to add members to the team, you can search for group or person or both and then click Add to add them as members:
Once added, you will get a drop down beside the names to make them owner of the team, if needed: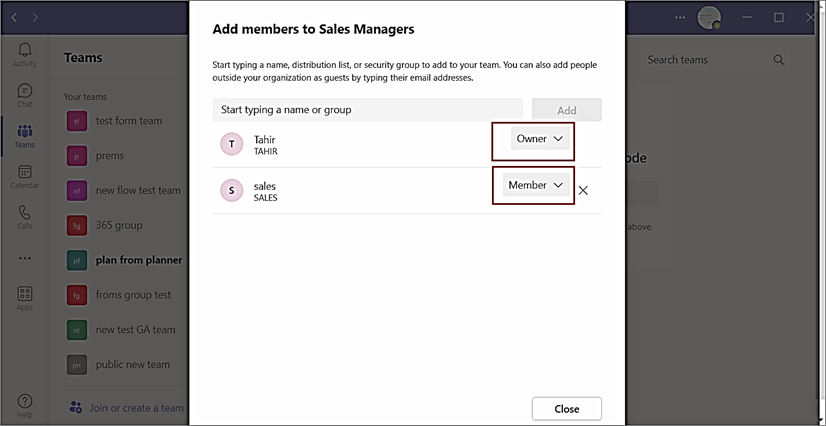 The newly created team will show up in your teams tab as below:
General channel is created by default for every team created, you can created multiple public or private channel within team.
You can manage the team if needed by clicking on the 3 dots beside it.
In this way we can create a team in Microsoft teams.
Do let me know if you have any question, thanks for reading.
Date: 02/09/2023
Author: Prem
Tag: How to create a team in Microsoft teams