Hi Everyone this is Prem,Outlook emails not working can be caused by many reasons, in this blogs we will try to cover the most common ones.
For Outlook Emails Not Working we can check:
Check if your computer is connected to the internet:
If it is connected to the internet do make sure that it is not on a metered connection as outlook does not automatically connect to the servers on a metered network.
If it is on a Metered connection you will get a banner in Outlook with an option Connect anyway.
Check if work offline option is selected in outlook:
This option when selected does not let outlook to connect to the internet.
To check the same you can open Outlook > click on Send/Receive tab > check if Work offline option is selected , If selected remove the selection and check:

After we have confirmed that both the above fixes did not work for your case we will move ahead with checking the username and password. 
To confirm if your username and/or password is correct you can visit the Microsoft 365 online and try to sign in:
 The URL for Microsoft 365 is https://office.com/ if it allows you to sign in with your email address and password your email address & password is not the issue.
If you are getting Outlook disconnected message at the bottom of the Outlook, then click on the Disconnected message there:
Check if you get the password prompt to enter your password, if you get one, enter your password and check the behaviour. 
If you don't get password prompt and you have recently changed your password you should try creating a new outlook profile from the control panel and check the behaviour. 
Check if your Outlook is using Modern Authentication:
Outlook has stopped working on basic authentication as Microsoft has disabled Basic authentication make sure Outlook is currently using Modern Authentication.
Disconnect and Reconnect the Work or school account:
Open Settings on the computer > then click on Account :
Click on Access work or school: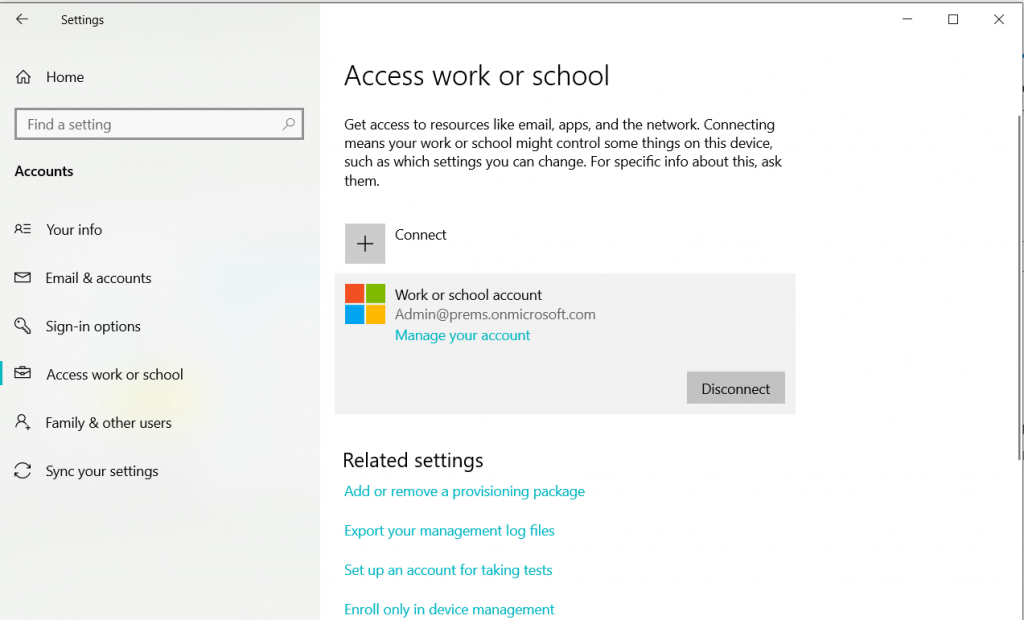 Look for the account which is facing the outlook disconnected issue, If you see the account listed as Work or School account, click on Disconnect > then click on Yes.
Once disconnected, click on Connect option on the same page and add the same account back again by entering the email address followed by its password :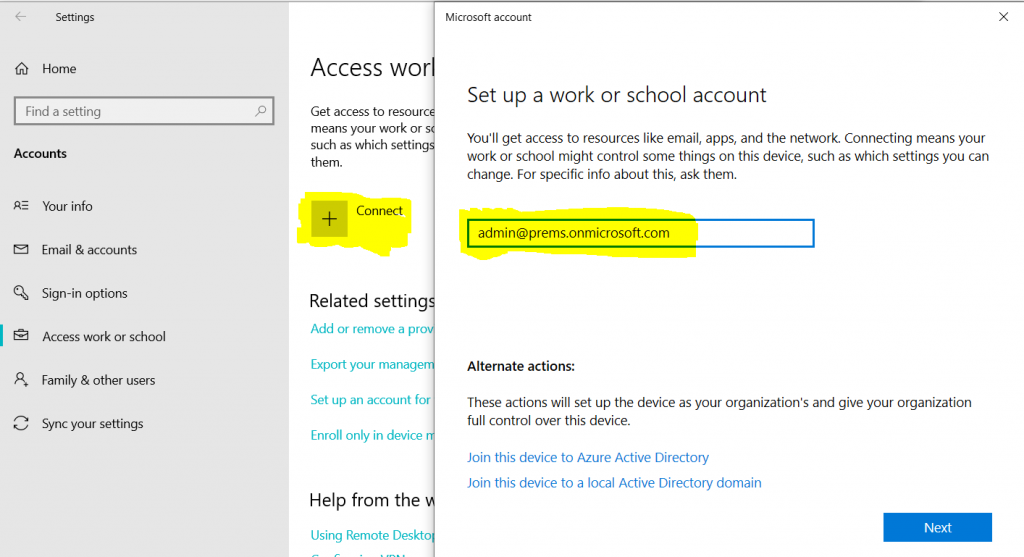 Click on Done :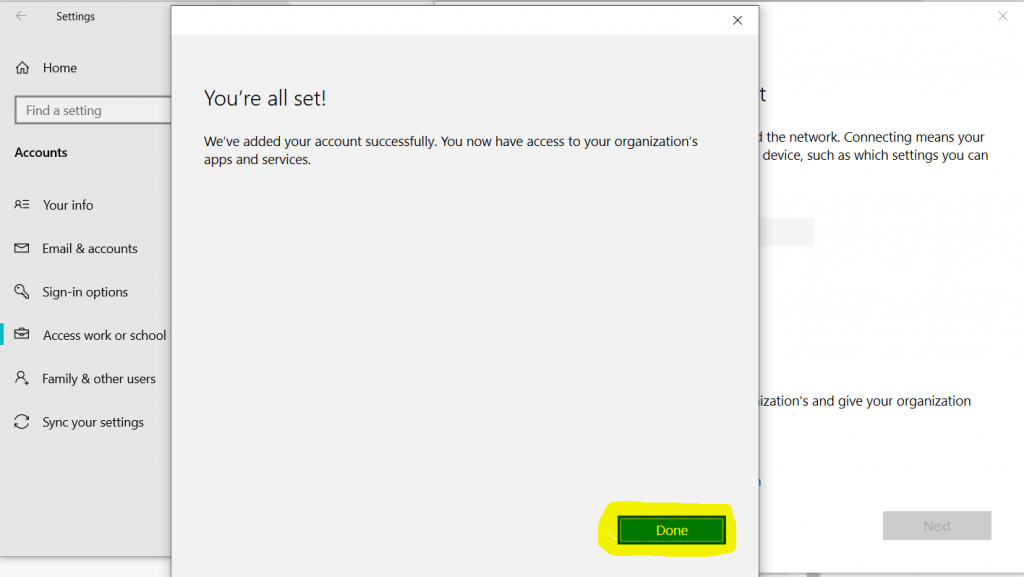 The account should look the same as before :
Now close the Outlook completely, if open and re launch it again and check the status.
Date: 03/05/2023
Author: Prem
Tags: Fix Outlook Emails Not Working