Hi everyone this is Prem, I have worked as Microsoft 365 Support Ambassador. In this blog I will share How to Migrate Emails using Outlook.
To Migrate emails from outlook application you need to have Outlook application installed on your computer.
Once the outlook is installed on the computer you have to configure the account to which you want to migrate the emails too.
In Outlook we need emails in the form of pst file to be able to migrate it.
If you don't have the .pst file please refer this article to know how to generate a .pst file back up using Outlook : How to Export Emails using Outlook – The Admin 365
To Migrate Emails using Outlook follow the steps below:
Open Outlook > Click on File tab > Click on Open & Export > Import/Export: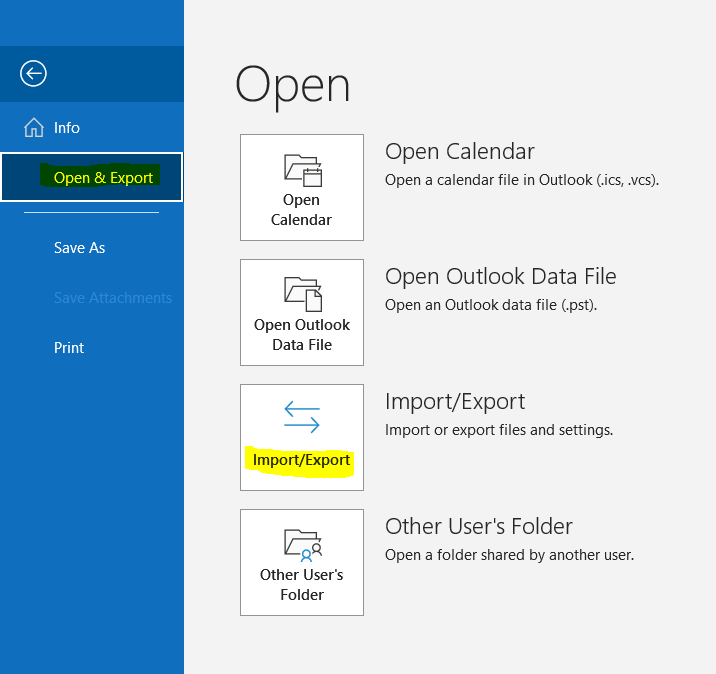 Import and Export Wizard will Open> select Import from another program or file:
Select Outlook Data File (.Pst):
Click on Browse to select and Open the pst file which we have to Migrate: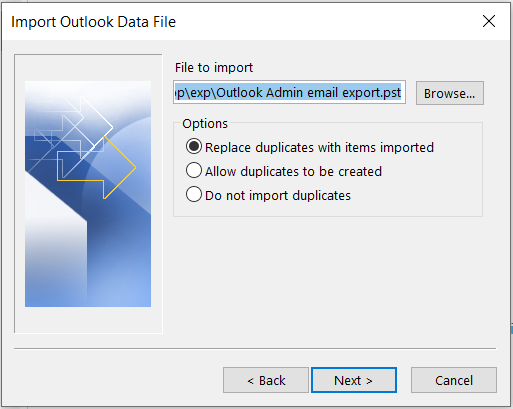 Once selected click on Next>
On the next page, Make sure the entire Outlook data file is highlighted as below(Outlook Data file is called PST file), Select Import items into the same folder in: and from the dropdown select the email account on which you want to Migrate the pst emails too:
In the above Image, emails from the pst file are getting Migrated in the account Admin@prems.onmicrosoft.com into respective folders.
Once done Click on Finish to start the Migration process. 
After the Migration is done, the emails will start to sync from Outlook to the server of office 365, Once the emails are uploaded completely, they will be available to all the other devices where the account is configured.
Keep the Outlook open during the process of uploading of the emails to the server.
In this way we can Migrate Emails using Outlook, do let us know if you have any question in the comments.
Date: 21/02/2023
Author: Prem