Hi Everyone this is Prem, I have worked as Microsoft 365 support ambassador. In this blog we will talk about How to add Email Signature in Outlook app.
If you are office 365 email user, you can add the signature from the Outlook application on your computer or from the Outlook on the web.
In this blog we will talk about both the places to setup Email signature from, you can set it up according to your requirement.
Steps to add Email Signature in Outlook desktop application:
Open Outlook and click on file tab:
Then on the bottom left click on Options:

On the Outlook Options page, click on Mail tab and then click on Signatures:
On the Signatures and Stationery page click on New to create a signature:
If the windows layout is different for your Outlook,  you can still follow the steps to create one.
Once you click on New, it will prompt to give it a name, please provide the name for new signature:
In Edit signature window, please add the signature you would like to have, once added click on Save: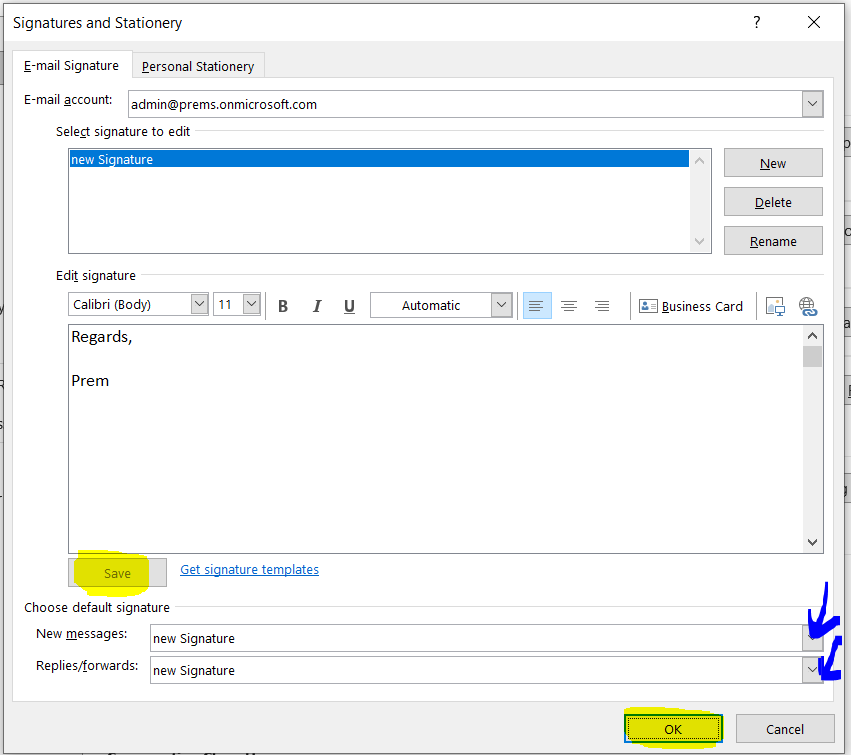 You can choose the default signature for new messages and/or replies / forward as done above by choosing it from the drop down option.
Once done click on OK.
If you have made the same setting as shown above the next time you create a new email or replies or forward any email, the Signature will be automatically added.
Steps to add Email Signature in Outlook on the web:
Go to https://outlook.office.com and sign in with the account on which you want to add signature on.
Click on the Settings option on the top right and search and open Email signature: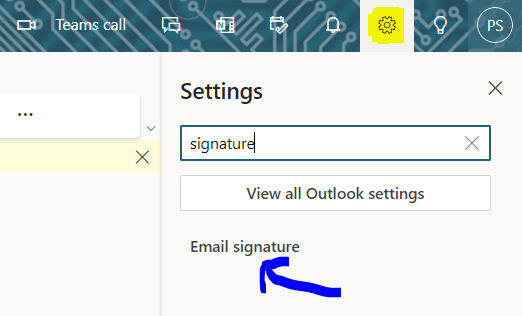 Give the new Signature its name, and then compose the signature, once done click on the + New signature option to create it:
You can set it for new Message and/ or Replies/Forwards as shown above by selecting it form the drop down and then click on Save to save everything.
In this way we can setup signature for Outlook email account using Outlook desktop application and Outlook on the web.
Do let me know if you have any question, in the comment section below.
Date: 17/05/2023
Author: Prem